Depression Free This New Year
New Years is so appropriate to wish everybody a "happy" year. And wouldn't be wonderful if we could follow that advice.
If you are not in the habit of making a New Year's resolution this is a great time to start. Making wishes, and intentions for ourselves is a healthy way of starting something positive in our lives.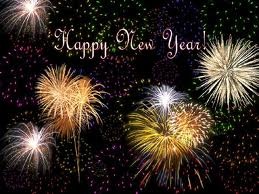 I recommend the following steps in making your New Years resolution for a "depression free year."
1. Write them down. Make your resolutions in writing. The body and mind are always connected. This is very important to remember when we fight depression. We have to use both for true results. When you write things down, your body and mind are connected and in sync with your wishes. You are required to think (the mind) through what you want, and you write (the body) your intentions. It is that simple.
2. Now go do it. Whatever your resolution is, take the first step. If you have not started your workouts, as I recommend in my website, this is the perfect time to go to the gym and sign up for a membership. Perhaps nutrition is your goal. So look for new and easy recipes that contain healthy foods. Take that first step to change the rest of your life…
3. Schedule it in. Keep the next freebie wall calendar that's given to you, or buy one, and schedule the times you are going to do your new routine. Yes, make it a "routine." Write them down on your calendar.
Every January I see many new faces at the gym, and by march I usually see the same old faces from the year before. Maybe a couple of the new faces last throughout the year.
Plan the when, the where and how, and write it down in your calendar.
Enjoy your New Year, and live long, happy and prosper.
Subscribe to the depression self help blog (at the bottom of the navigation toolbar) and receive updates and tips to live depression free, in health, and happiness.