About Me
Hello and thank you for visiting my website.  I'd like tell you a little about me and why I'm sharing what I feel is valuable information. 
My name is Otto Viteri, and here's my story and why I am doing this website.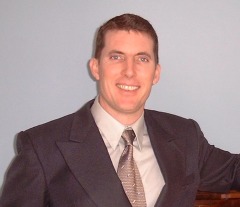 I became interested in researching and studying about depression a few years back when I was diagnosed with depression myself.
I used to be pretty ignorant about depression (my studies and degree are as a Masters in Aerospace Science).
I did know that something was just not right with my energy level and all the rest of the signs I just did not recognize back then.
Although I had my good moments, many periods of my life I lived in emotional darkness, and often even suicidal.
When I was told I was diagnosed with depression, it all finally made sense, and I wanted to learn all about it. I couldn't pinpoint any one event that caused my depression, rather I discovered that it was a series of events in my life that I had difficulty coping with.
Another discovery I made during those years was that I had met plenty of people with similar circumstances that dealt with their issues differently, and they were not depressed. That lead me to ask myself why me?  What's the difference between them and I?
Throughout the years I've also received professional counseling, and taken every type of antidepressants you can think of.
Unfortunately for me (or is it fortunate?) I did not find a medical "cure," or a magic pill to end depression. It took true desperation to get out of this state, to actually apply the same research skills I used to earn my Master's degree, to find a natural cure for depression.
During my depression self help research I tried many products, vitamins, supplements, meditation, mind control techniques, yoga, exercise, along with years of counseling with different therapists. Always with partial, temporary, or no success.
Nothing ever worked!
One day I had an AHA! moment. I was doing the right things, but just not in the right combination.
You see, I discovered that depression is usually not caused by any one thing, but rather a cocktail of situations, events and belief systems that trigger depression.
So with that knowledge, I decided to look at all the causes and symptoms of depression and treat them not with a single remedy, but rather, with a cocktail of "natural remedies."
These natural remedies turn out to be a selection of excellent habits anybody and everybody should practice.
I find that my depression was a blessing in disguise, because without it, I wouldn't have today such a healthy life in body and mind. I wouldn't have found the enjoyment in life that I now possess, and that is so beautiful that I wish it for everybody.
I know too well the darkness of depression, and I now know how to get out of there. An I am sharing this free depression help with all those who need it and are ready to listen.
I know you can get out of depression too. You absolutely can get out of the depression and live a beautiful and joyful life.
Imagine a life where you can enjoy the laughter of a child, or the beauty of a sunset.    
I implore you to just give the information in this depression self help website a chance. This is not just a bunch of made up stuff...
Rather, these combination of tools and techniques are the result of scientific research, counselors, depression therapy literature, and years of my own trial and error.
If you are looking for free depression help, I am offering the key to your life. It is up to you, and I absolutely know you can do it.
Follow this depression self help website. Live well, be happy and depression free. You can do it, I know you can!
Subscribe to my blog, and newsletter for the latest updates on my website. You'll get excellent advice, useful news, and tips to become and stay healthy, happy, and depression free.
Want to Help? Contact me, and tell me about your success story, feedback or any other tools or techniques that work well for depression. I can post them on this website and be happy to give you credit if you so desire.  

Return from About Me to Depression Help HomePage